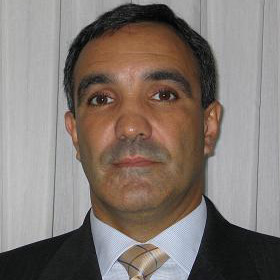 Paulo Alexandre Porfirio
Consultant Engineer
Paulo is an information security professional and ISO 27001 certified. He is a lead implementer with 20+ years' experience in consulting and auditing across diverse industries, including banking, telecom, energy, healthcare, IT services and utilities. Paulo is also bilingual in both English and Portuguese.  
As a qualified IRCA ISO 27001 lead auditor, Paulo has delivered 220+ audits (1000+ audit days) in Europe, South America, the US, and Asia to clients such as Microsoft, Baker Hughes, Toshiba, and Fidelity, within several different industries including Telecommunications, IT Services, Law Offices, Manufacturing, etc.
He has completed ISO 27001 implementations and other consultancy services for 45+ clients including Molex, ATPCO, and IMF with a 100% success rate in several different industries such as Aerospace, IT Services, Telecommunications, Healthcare, Manufacturing, Energy, Utilities, Education, Auto, etc. 
Paulo's areas of expertise include: Information Security Management System Implementation, Computer and Network Security Management, Client Management, Project Management, Standards and Frameworks (ISO 27001, ISO 27701, ISO 27018, NIST, GDPR, CCPA, and HIPPA).
His certifications include: CISM (Certified Information Security Manager), CISA (Certified Information Systems Auditor), itSMF (Certified ISO 20000 Consultant), ABCI (Business Continuity Institute Certification), BSI ISO 27001 Certified Tutor, BSI ISO 27001 Qualified Auditor, Certified ISO 27001 Lead Implementer, Certified ISO 27001:2013 Lead Auditor and PECB Certified ISO 27001 Master.